AW20-21
2020
This sketchbook was the result of my research within the "Disobedient Bodies" program at UAL CSM.
During the development of this collection I had the opportunity to visit the Balenciaga archive, which strongly influenced my design process.
I analyzed and applyed technical concepts courced from inspecting Balenciaga's pieces inside-out. My first step into this understanding started
by recreating a replica of one of the given house pieces - I built the pattern through oversving the garment and intuitively draping on a stand,
without any measurements given.
What I learnt from the Balenciaga archive moved me to study the following concept:
"Erasing the seams - a contious shape that cocoons the body"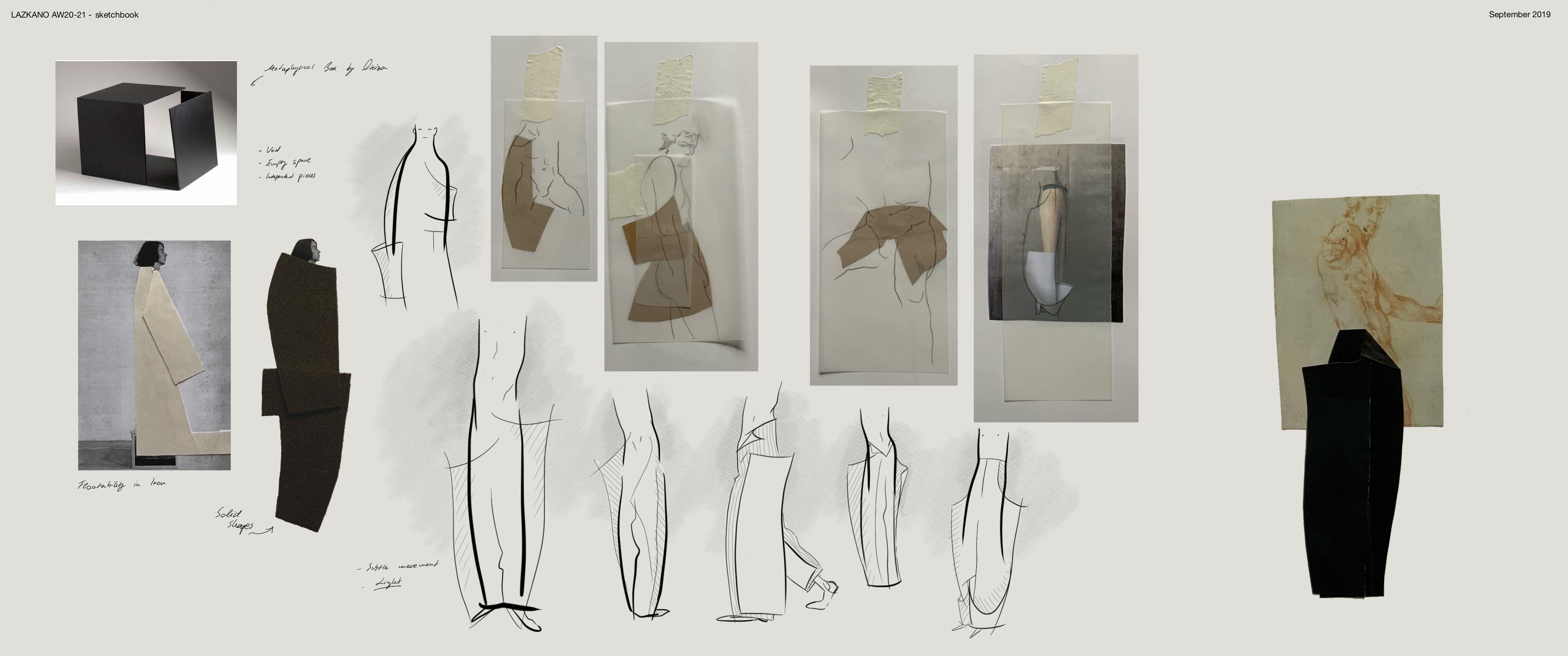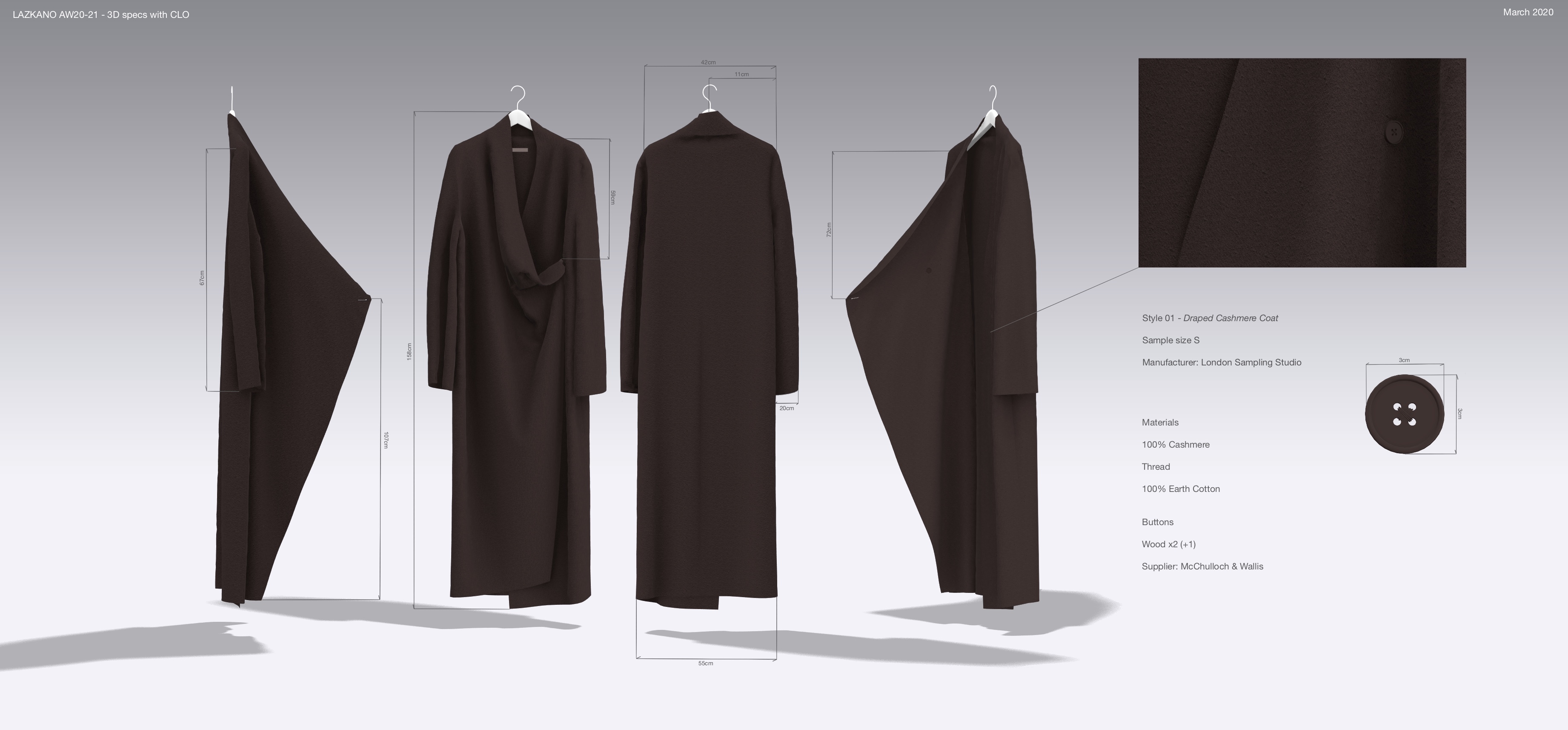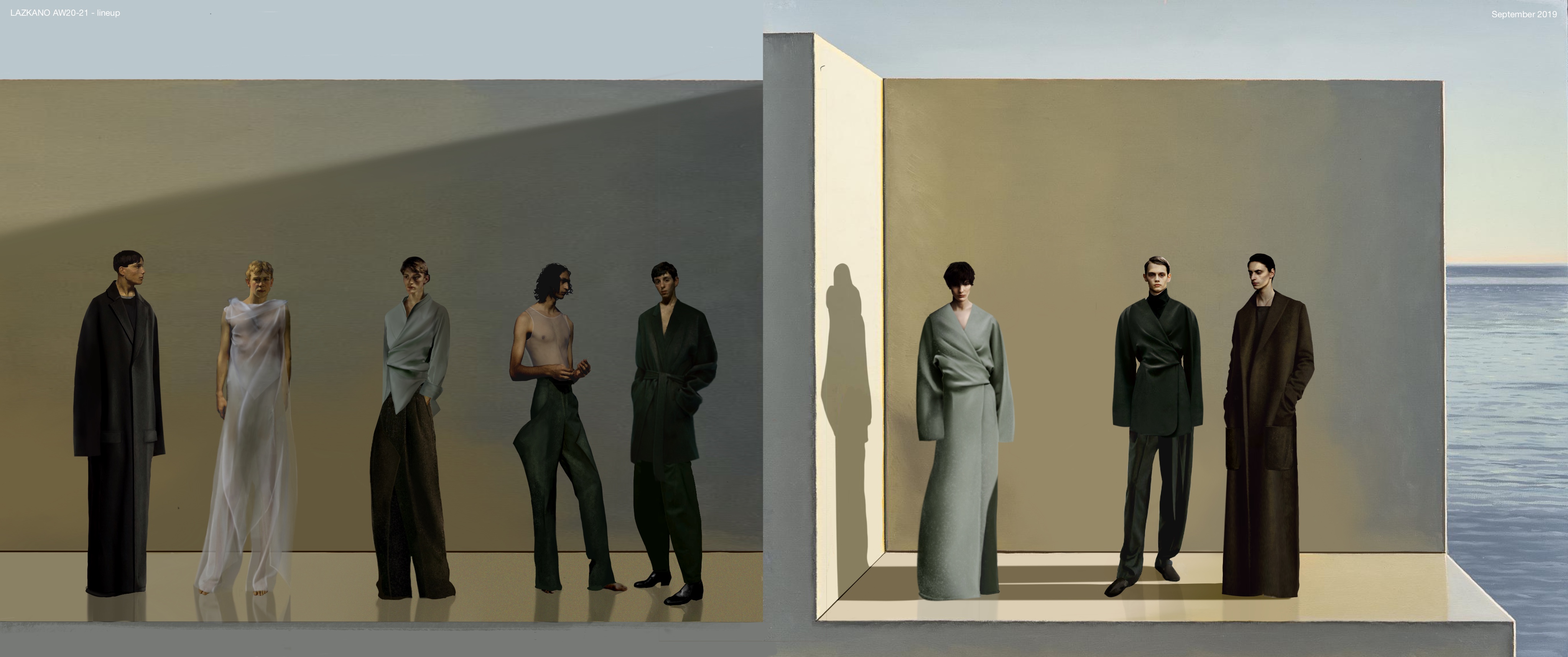 SS20
2019
Developed within the "Disobedient Bodies" Program by BIAAF at UAL CSM
.
Ideas of vulnerability, isolation and protection merge from mundane elements such as "bed" or "house" and, on a more elevated level, "faith".